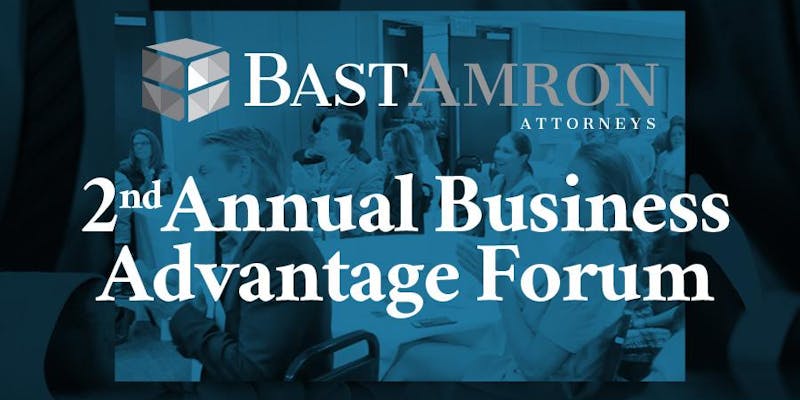 On November 8th, Bast Amron will host their Second Annual Business Advantage Forum. This is a day of sharing best practices for building a powerful, engaging, workplace culture that fuels growth, facilitates hiring the best people, and builds a stronger community-- essentially, how to gain a Business Advantage over the competition.
What's Included:
Continental breakfast
Snack bar and specialty coffee/tea
Lunch
Free Parking
A Predictive Index (PI) Behavioral Assessment and analysis of results (valued at over $150)
Join and discover:
Why more women are succeeding as entrepreneurs and business leaders and how encouraging the promotion of women in leadership roles can attract top talent and improve your company culture
What you don't know about inter-generational team building and why it is not only valuable for recruiting but also a competitive advantage for sourcing creative solutions to complex issues
What is the role of social responsibility in the workplace and ways to foster an environment that supports community involvement in your business
How understanding your individual behavioral styles and needs can enhance your effectiveness within your organization, as well as your personal relationships
These are just a few of the take-aways from this interactive day of executive networking and knowledge sharing.
The Forum is hosted and underwritten by the Bast Amron law firm. In an effort to give back to our community, Bast Armon is supporting Miami Waterkeeper. Your donation for attendance will support Miami Waterkeeper's efforts to ensure swimmable, drinkable, fishable water for all, to preserve our marine ecosystems and to protect our community from the effects of climate change.
---